1987 - 2017 • Un compleanno lungo un anno
DICEMBRE: Italo Zuffi con Careof 30 anni in viaggio
30 anni sono passati, tanti o pochi che siano poco importa, ma 30 è una cifra bella e tonda, esce bene scritta, letta, suonata e cantata. Vogliamo raccontarvi la nostra storia, ma come per tutte le lunghe storie, dense di passaggi e relazioni, non lo faremo da soli. Questo sarà un anno corale, una pietra miliare che batterà il tempo ancora sospeso fra un passato e un futuro che è già qui e adesso.
Per celebrare il suo momento di vanità, abbiamo chiesto come prima cosa a 12 artisti di "accendere" un pensiero per Careof e di regalarci uno speciale biglietto di auguri, che ogni mese condivideremo con voi.

JANUARY: ENZO UMBACA
CAMPANE PER CAREOF
The sound of bells has always been a point of reference for everyday life and social life of people, especially in the country, not only for ecclesiastics or to mark the time, but in their different ways of playing, people could hear a village, a dead man, an alarm, a party ...
People who lived in the countryside or worked in the fields, relied on the 12 o'clock touch to break for lunch, or to calculate the time for irrigation shifts.
A few years ago, in my village after an evening of music, around 4 am, a young man (the day after it was discovered that he was Spanish) climbed the bell tower of the square playing the bells for a long time, in an unusual way. The next morning some people were alarmed, they came from the countryside to the square, to see what had happened.
FEBRUARY: YURI ANCARANI
Un abbraccio per Careof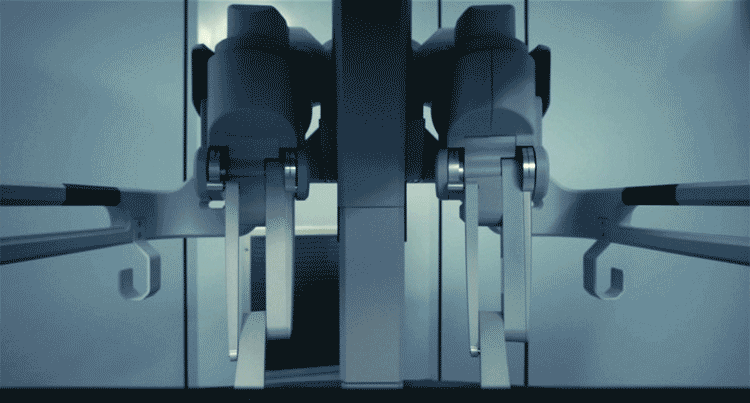 A hug from Da Vinci, the last film in the trilogy on the work of Yuri Ancarani, finished editing in 2013, when Yuri was in residence at Careof. A mechanical but gestural, strongly symbolic embrace, which, as in the film, emphasizes the possibility of human error and a reflection on technology, equally imperfect.
MARCH: DAFNE BOGGERI
30 URL per Careof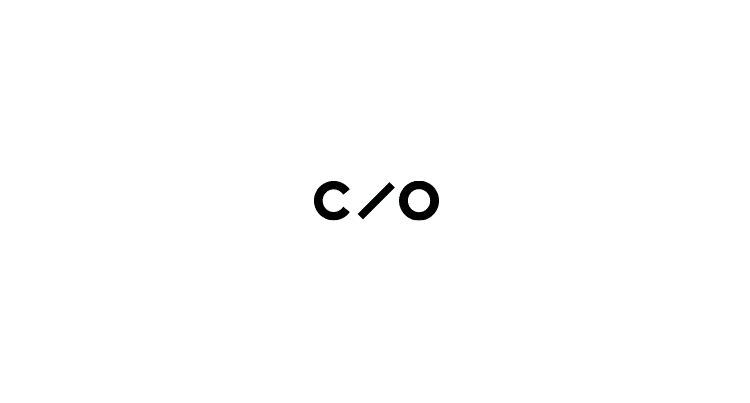 30 candles in url format to celebrate Careof:
from the depths of the hard-disk, to the arches of the archive, a series of links that emerged to celebrate Caterina & Friends
buenostiemposinternational.com
channel.louisiana.dk/video/peaches-love-your-vagina
bit.ly/YouTubeKathrynElkin
ngvision.org/mediabase/212
youtu.be/axUc6Tt6SVQ
faunamagica.com
soulellis.com/projects/stetson
desktopresidency.com
scrolldiving.tltr.biz
radioathenes.org/MEDIA/00026.pdf
queerthoughts.com/PDF/qt4.pdf
rhizome.org/editorial/tag/the-download-2
wageforwork.com/about/1/womanifesto
kabulmagazine.com/realpolitik
eastofborneo.org/articles/your-art-disgusts-me-early-asco-1971-75
beirutbeirut.org/about.html
sideroom.org
oralsite.be
archive.org/details/TheirFutureHasFailed/01+Their+future+has+failed.wav
youtube.com/watch
youtube.com/watch
blackpalm.de
mariaguggenbichler.xyz/2016/wp-content/uploads/2016/01/MariaGuggenbichler-SuppeFu%CC%88rDieNacht.pdf
careof.org/thumbs/progetti/2016/caterina-6/caterina_low-1920x1080-q80.jpg
incompetech.com/graphpaper
hamlet.o-r-g.com
theactofselectingobjectified.com
popcornpainting.com
sinkslow.com
dedicationhotline.com
APRIL: LUCA VITONE
Eppur si muove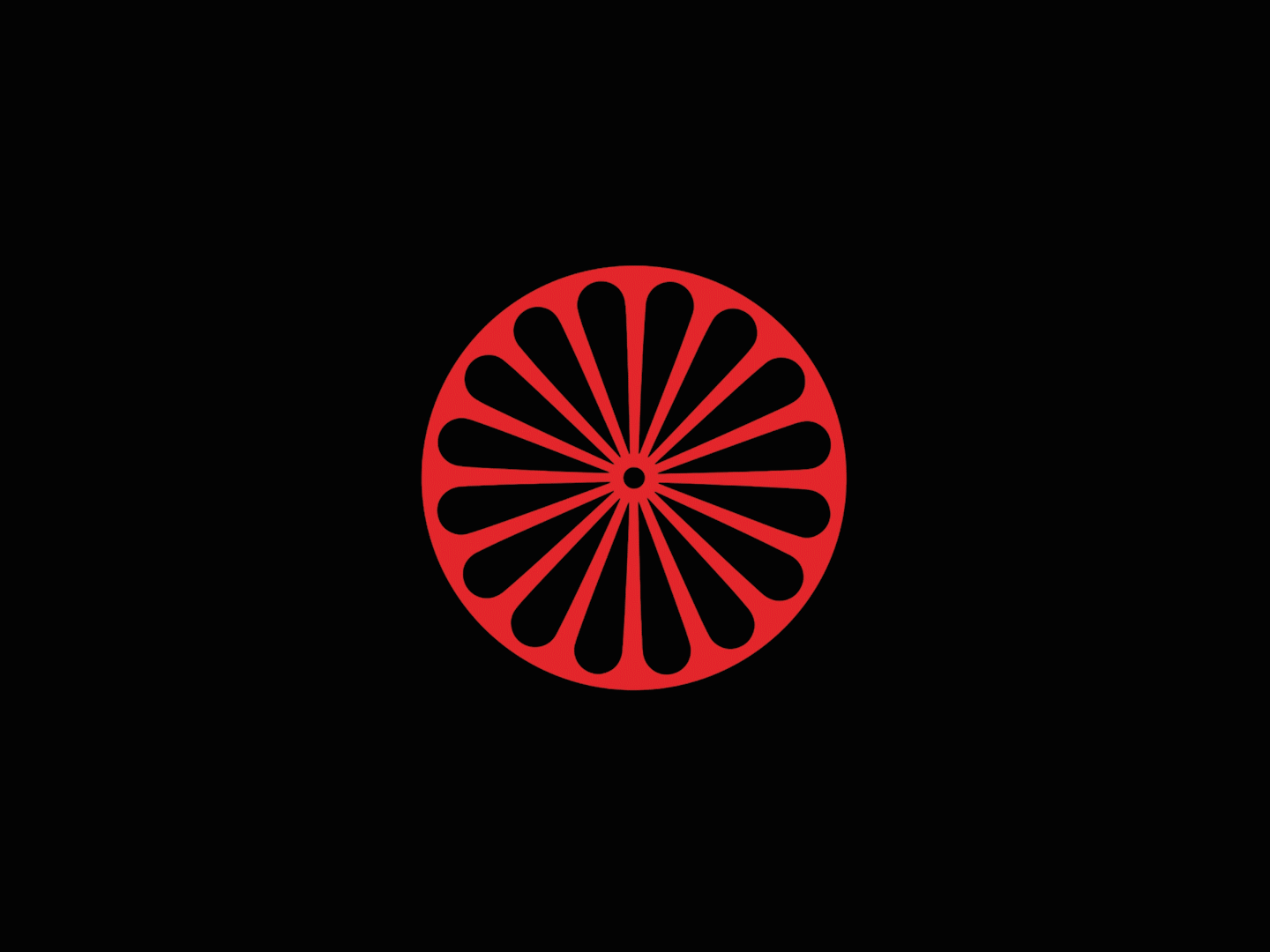 The work summarizes the design of two flags: the anarchist one and the one that represents the Rom and Sinti peoples. A red wheel in perennial movement on a black background, expression of an idea of libertarian nomadism, which affirms the desire to move freely among the places of our life.
A gift for Careof that is always evolving.
JUNE: MERIS ANGIOLETTI
30 anni luce - nightshifts
Nightshifts is the name of a project originally from 2005, the result of a collection and subsequent projection in real time, of photographic images taken from a telescope.
30 light years - nightshifts, extracted from the homonymous work, slowly and inexorably, illuminates this story.
JULY: LILIANA MORO
Il rumore del vento (2010) ripensata nel 2017
A sound track to celebrate these 30 years of activity.
The wind, bearer and distributor of sounds, voices, events met on its way.
Like Careof, it always listens and blows its memory to rethink or conserve it.
AUGUST: MARCO BELFIORE
Oh My Dog!
Oh My Dog! is a video animation realized in 2016 for the musical project Cosmic Bombero and here rethought in the form of wishes.
And since the droppings are a symbol of good luck, well then: TANTA MIERDA!
SEPTEMBER: DAVIDE SAVORANI
Dopo
A "story" told for Careof, or even a gesture, which reduces the distances in the embrace closed in one hand.
OCTOBER: UGO LA PIETRA
Tanti Auguri Careof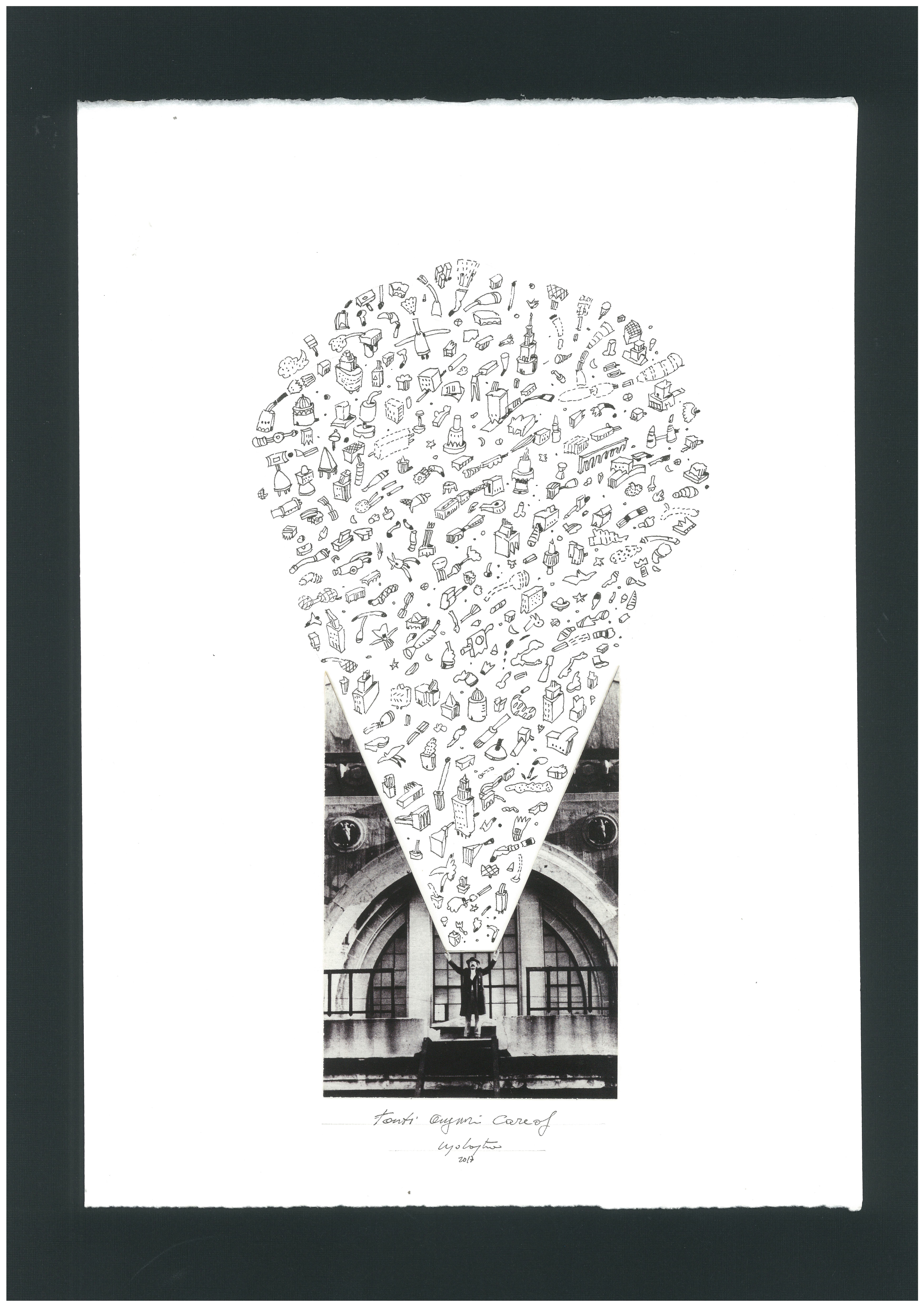 Overlooking the central station of Milan, Ugo La Pietra hurls upwards, holding traces of thoughts that bind his story to ours. A white cloud full of powerful symbols, always ready to explode and trespass in the widest spaces of the sky.
NOVEMBER: THE COOL COUPLE
DECEMBER: ITALO ZUFFI
Careof 30 anni in viaggio