Nico Angiuli • The Tools' dance - Collective Performance
The Tools' Dance nasce come un progetto di ricerca, volto alla costituzione di un video archivio di gesti agricoli che indaga l'automazione del lavoro nell'agricoltura. Il progetto, iniziato nel 2011, ha coinvolto in laboratori temporanei comunità di migranti e di agricoltori locali, produttori di macchinari agricoli, coltivatori, danzatori, coreografi, docenti, sindacalisti e studiosi, nella costruzione di una mappa gestuale legata a coltivazioni di materie prime di provenienza extra europea in Occidente.
Il gesto legato alla ritualità della coltivazione nei campi, rappresenta un forte modello di cultura sociale. Abbandonare la zappa per guidare il trattore non implica solo una modifica della postura del corpo umano; la macchina, nel suo significato innovativo e positivista, attiva cambiamenti morfologici del territorio che influenzano nuove dinamiche sociali.
Per ogni tipologia di coltivazione (dal cotone al caffè) emergono infatti specifiche tematiche: la meccanizzazione del corpo e la perdita della memoria gestuale; il ruolo dei migranti nella società del lavoro; il singolo gesto del lavoratore in relazione all'ideologia e al potere; il lavoro come strumento di propaganda; l'uomo macchina; il lavoro come principale strumento di sviluppo collettivo e individuale.
Sulla base di queste riflessioni nasce The tools' Dance - Collective Performance una performance messa in scena attraverso un laboratorio seguito da una composizione innovativa e partecipata, che coinvolge svariati soggetti della comunità di migranti di Milano operanti a livello nazionale.
Grazie alla mediazione della Cooperativa Accesso e alla rete dell'Associazione Asgi infatti, si è attivato un gruppo di lavoro con persone appartenenti a comunità eterogenee, provenienti da geografie diverse dall'Africa al Sud America all'Est Europa, ciascuna legata per ragioni biografiche o culturali, alla pratica agricola come simbolo di cultura sociale.
Nel mese di luglio, questa esperienza pratica e teorica, avrà il suo esito finale nella messa in scena di una performance collettiva realizzata con il supporto coreografico della compagnia di danza contemporanea di Ariella Vidach.
Segui la ricerca di The Tools' Dance qui.
Biografia Nico Angiuli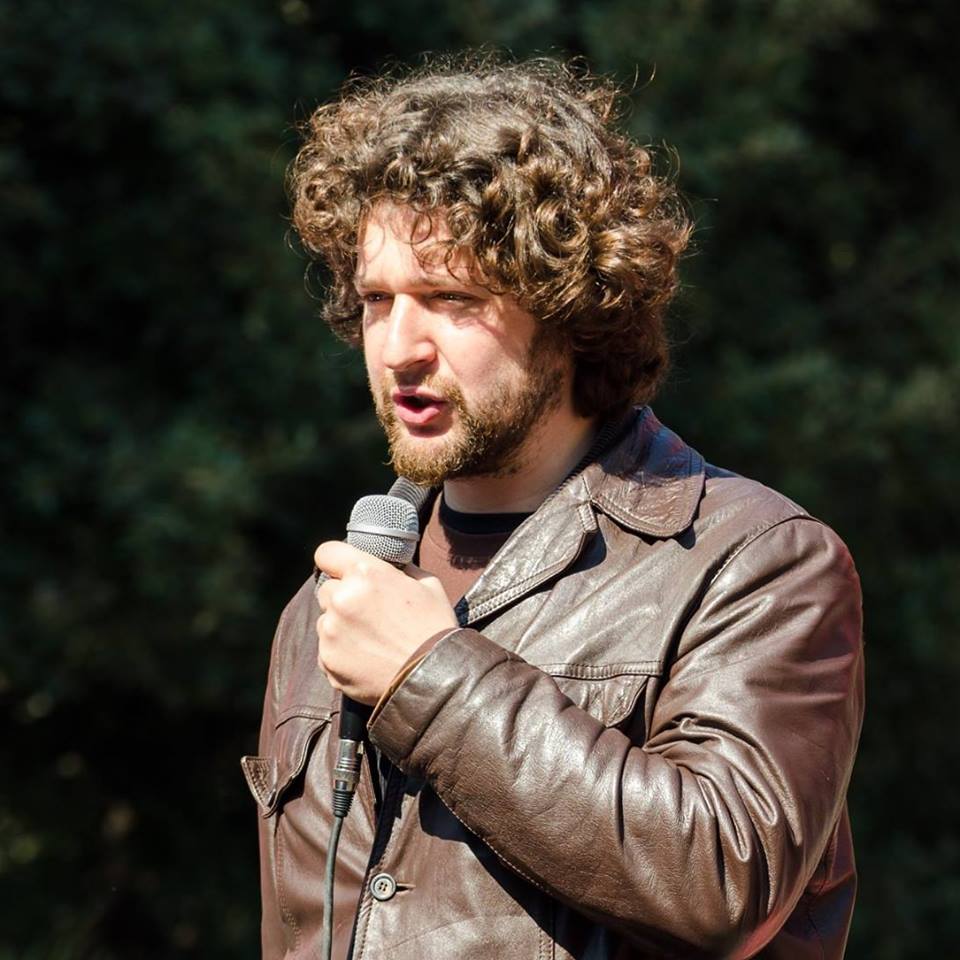 Nico Angiuli nasce ad Adelfia, Bari nel 1981. Frequenta l'Accademia di Belle Arti di Roma e Bari e termina gli studi allo IUAV di Venezia. Tra il 2006 e il 2010 collabora con il gruppo Stalker di Roma; nel 2007 co-fonda Ilmotorediricerca un collettivo che lavora a progetti transfrontalieri tra Italia, Albania e Grecia.
Tra il 2008 e il 2011 sviluppa un ciclo di sculture basate sulle opere incompiute di Pino Pascali. In quegli stessi anni si avvicina al tema del lavoro, nascono progetti come Ma Vai a Lavorare! (Performance, 2008), Le piastrelle Sono Intenzioni (Performance 2010), La Danza degli attrezzi (videoarchivio 2011> ongoing).
Per l'intero 2011 è in residenza alla Fondazione Bevilacqua La Masa di Venezia; tra il 2012 e il 2013 prosegue La Danza Degli Attrezzi in Spagna, lavorando con la comunità marocchina, tra Murcia e Andalucia; segue un progetto in Svizzera, con cui realizza Adieu con i giardinieri dello Chateau Mercier (Performance, 2014).
Firma la regia di tre importanti progetti cinematografici: nel 2009 OTNARAT-Taranto a futuro inverso documentario finanziato da Apulia Film Commission e che immagina Taranto senza più l'industria pesante; nel 2015 realizza TreTitoli un film sulla ciclicità della violenza nelle terre agricole del Sud Italia; con Fabrizio Bellomo E per te Canterò tutta la vita un film sulle relazioni mediatiche intrattenute dal popolo albanese con i media italiani durante il comunismo.
Nico Angiuli ha esposto i suoi progetti in diverse sedi e istituzioni tra cui: 16° Quadriennale di Roma; 2° Biennale di Kiev, Museo MART di Rovereto, Fondazione Sandretto Re Rebaudengo di Torino, Fondazione Pistoletto di Biella, Museo MAAM Roma, 4° Biennale di Atene, Teatro Nazionale di Tirana, Bozar di Bruxelles, Fondazione Bevilacqua LaMasa a Venezia.
Studi
2010 Laurea Specialistica, Produzione e Progettazione Arti Visive IUAV, Venezia, IT 2007 Laurea Triennale, Arti Visive Accademia di Belle Arti, Bari, IT
Residenze
2016 Parco Eternot, Casale Monferrato 2015 Omi International Arts Center, Columbia County - New York, US Tirana Art Lab, Tirana, AL 2014 Villa Reffiux, Sierre, CH 2013 Centro Negra, Blanca, ES 2012 La Fragua, Belalcazar, ES 2011 Fondazione Bevilacqua La Masa, Venezia, IT 2008 Arteinparabita, Lecce, IT 2006 Barilonga, Stalker/ON, Bari, IT
Premi e Riconoscimenti
2015 Fellowship Dena Foundation Parigi, New York US Progetto Memoria Apulia Film Commission, Bari IT 2014 Arte, patrimonio diritti umani Connecting cultures, Milano, IT 2013 NCTM per l'arte Milano, IT 2010 Study grant Fondazione Bevilacqua La Masa, Venezia, IT 2009 A box of dreams Fondazione Claudio Buziol, Venezia, IT 7° Tiff Tirana International Film Festival 1° premio sezione Digiart, Tirana, AL 2008 International festival of videotale 1° premio, Fondazione Pistoletto, Biella, IT
Mostre personali selezionate
2016 Omnia munda mundis, Chiesa ipogea di Triggiano, Bari, IT 2015 Smoke. Biomechanics of Power, Tirana Art Lab, Tirana, AL 2014 Adieu - Erasing the Alps Viafarini, Milano, IT Washing by Watch, Lavanderia Jefferson, Lecce, IT 2013 El dinero lo es todo Centro Negra, a cura di AADK, Blanca, ES 2012 Portfolio - focus on young italian art EX3 art center, a cura di P. Gagliano, Firenze, IT 2011 Angiuli e Vestrucci - opere in dialogo a cura di J. Trabona, Basilica Palladiana, Vicenza, IT 2010 Indipendents ArtVerona a cura di Fondazione Claudio Buziol, Verona, IT The tiles are intentions Scalamata exhibition art space, a cura di C. Tirelli, Venezia, IT
Mostre Collettive selezionate
2016 Altri Tempi Altri Miti 16ma Quadriennale di Roma, Palazzo Delle Esposizioni, Roma, IT Mun Ange Arte Contemporanea, a cura di S.Riba, Crissolo Cuneo, IT Home Coming, a cura di C. Scola, Planar, Bari, IT 2015 Primavera 4 a cura di V. Meyer, Parigi, FR The School of Kyiv - 2° Biennale of Kiev, UKR Heritage 3 Kunst Museum, Thun, CH 2014 The yellow side of sociality - Italian Artists in Europe a cura di N. Setari, BOZAR, Bruxelles, BE Scenario di terra MART Museum of Modern & Contemporary Art of Rovereto & Trento, IT The declination of community a cura di by E. Rinaldo Meschini, Centro Luigi di Sarro, Roma, IT Apulia Land Festival a cura di F. Guerisoli, Specchia, IT Home Theatre MAAM Museo dell'altro e dell'altrove, Roma, IT 2013 The Tools' Dance video series a cura di Droste effect, NOoSPHERE Arts - New York NYC, US Radio materiality Agorà 4° Athens Biennale, Atene, GR Lavoro/ vore/ work curated by P. Toffolutti, SPAC, Buttrio, IT 2012 Luna park Fondazione Bevilacqua La Masa, Venezia, IT O.P.E.N.#4 Magazzini del Sale, Venice, IT Borsisti 94ma collettiva Fondazione Bevilacqua La Masa, Venezia, IT Ouverture Museo Pino Pascali, Polignano a Mare, IT 2011 Premio Lum- arte a responsabilita illimitata a cura di S. Chiodi, C. Corbetta, G. Caroppo, Bari, IT Par coii b'sogna semna Frassineto Po, a cura di D. Carmi, IT Agora nao Barber Shop, a cura di Filipa Ramos e Antonio Contador, Lisbona, PT A beautiful day a cura di Fondazione March, Vicenza, IT EIFF Ecologico International Film Festival Lecce, IT 2010 94° collettiva Fondazione Bevilacqua La Masa, Venezia, IT Bif&st Bari International film festival, IT Person in less Re Rebaudengo Fondazione, a cura di E. Cooke, C. Fritzpatrick, A. Campens,Torino, IT 2009 7° Tirana Film Festival National Theatre, Tirana, AL Italian Doc Screenings, Trento, IT Videominutopoptv XVII Edition, Art centre Luigi Pecci, Prato, IT 2008 GAP Giovani Artisti Pugliesi Sala Murat, Bari, IT World one minute, Bejing Today Art Museum, Pechino, CH
Workshop/ Festival
2014 La Zappa Sui Piedi, Agricultural Film Festival, direzione artistica, Adelfia, IT 2012 Filmare l' Architettura, Visiting professore Filippo Macelloni, Festival dei popoli, Firenze, IT 2011 Premio LUM, Visiting professor Olaf Nicolai, Bari, IT 2010 Oda National Theatre, Tirana, AL 2009 A beautiful day, Fondazione March, Padova, IT Adelfia-Brothers, Volos-Milies, GR 2008 Trancient spaces, Visiting professor Cesare Pietroiusti, Vilnius, LT 2007 Barifilmstage by Holden School, Bari, IT
Bibliografia Selezionata
2016 16° Quadriennale di Roma Altri tempi, altri miti, Ed. NERO CAMPO ESPANSO - Arte e agricoltura in Italia dagli anni Sessanta a oggi a cura di Simone Ciglia, Ed. Crea Ritratto, riassemblaggio, performance e pittura: torna la Quadriennale di Roma, «La Repubblica» 12 Ottobre 2014 The Yellow Side of Sociality. Italian Artists in Europe, Ed. Bozar books & Silvana Editoriale 2013 M. Spinelli, Una generazione di performers pugliesi, Ed. Fondazione Apulia Film Commission 2012 A. Vettese, Nello studio. Atelier BLM Notebook. Ed. Moleskine Srl, Milano S. Coletto, I borsisti della 94collettiva Giovani Artisti 2011 A beautiful day, Workshop d'artista in azienda, Ed. March Foundation D. Carmi, Arte pubblica a Frassineto Po, Par Coi Bsogna Semna' M. Di Tursi, Talenti di Puglia «Corriere del Mezzogiorno» 22 Aprile L. Castellini, I mutevoli volti del ritratto, «Il Giornale» 14 Gennaio 2010 M . Di Tursi, La fontana d'acciaio, «Corriere del Mezzogiorno» 7 Gennaio AA.VV. Persona in meno, Ed. Mousse Publishing, Milano * G. Curto, Vola il basilico e sussulta il mobile, «La Stampa», 10 Maggio S. Zanardi, Le piastrelle sbocciano come fiori, «La Nuova Venezia», 3 Maggio P. Bonino, Interview, IUAV Laboratory of visual arts - L. Balts, 29 Febbraio 2009 F. Mazzotta,OTNARAT un docufilm di Nico Angiuli «Corriere del Mezzogiorno» AA.VV. Operina Siciliana, Ed. Fitzcarraldo Foundation Ilmotorediricerca Albania 1 e 1000, Ed. Torino World Design Capital
www.nicoangiuli.com